This Q&A is the third installment of six featuring the 2015 Florida Grower® Citrus Achievement AwardSM winner Orie Lee, owner of Lee Groves in St. Cloud.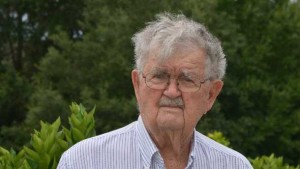 Q: How has growing citrus changed in your lifetime?
A: It has gotten a lot more complicated. When I was young, it was very simple. We had three orange varieties — Valencia, Pineapple, and Hamlin. We had three rootstocks. Rough lemon was for the sand hills, sour for the wetlands, and Cleo for the Temples. We had only three spray materials back then as well. Oil emulsion for scale, sulfur for rust mites, and DN for spider mites. And that was it. There really weren't even any variables to consider. Everything pretty much happened automatically. Today, there are so many more new variety and rootstock selections and pest control practices to manage the psyllid and other pests, that it has become far more complicated than when I was young.
Do you believe we'll find a solution to citrus greening?
A: There is no question that citrus greening is the biggest challenge we've ever faced in this industry. The real question is can we survive greening financially? That makes it an entirely different scenario when you include declining consumption and the much higher costs for fertilizer programs and psyllid control associated with greening. I don't know the answer to that question.
I am hopeful we can find some varieties or rootstocks that provide some tolerance to greening. We are looking at some of Jude Grosser's (UF/IFAS plant breeder) best varieties. There are 18 varieties that are in the St. Helena grove in Dundee that we could get some really good information and data on. I am handing those off to Dr. Grosser, my granddaughter-in-law Karen Lee, our grove manager Frank Rogers, and others interested in learning to see these to conclusion.
Special thanks to Arysta LifeScience for sponsoring the Citrus Achievement Award.