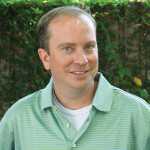 I am proud to report that the 2014 Florida Citrus Show was the best in the event's history. We enjoyed a record-breaking attendance of nearly 800 people and the show was buzzing with activity on the tradeshow floor and education sessions. Everyone was engaged on a level that I've not seen before.
What came through loud and clear during the two-day event in late January was the increasing urgency to find solutions to HLB. Not to say the citrus industry hasn't already been alert to the threat of HLB, but last year's fruit drop and the current season's drop and small fruit have heightened awareness.
The Citrus Show hosted more than 25 educational presentations — many on HLB. Talks focused on what can be done now and the promise of future breakthroughs to fight the disease. There's plenty to talk about and it was evident during the event.
One of the drivers of the Show's turnout is the hunger growers have for information on HLB and what can be done to keep Florida's signature crop viable for years to come.
The discussion on the tradeshow floor and in the education hall drove home the gravity of what is before us. I heard on several occasions the dreaded "infrastructure" discussion. If we drop to this many boxes, will we lose a juice plant? What about custom harvesters, equipment dealers, grove care businesses? The list goes on.
I was told by a few folks who are in the know when it comes to HLB and the research efforts now in play, we might have as little as two years to find a solution or set of solutions to HLB. You can see why there was a sense of urgency at the Show and is throughout the industry.
Growers are increasing the pressure on the scientific community to produce results for the millions of dollars being invested in research. Rightly, they have argued we simply don't have time to wait on typical scientific time lines where absolutely every "i" is dotted and "t" is crossed. They need answers and tools to fight this disease now.
It puts our researchers in an uncomfortable position of potentially taking a risk on a hypothesis that may not be fully vetted to their liking. I can't tell you how many times I've heard a scientist say, "These are very preliminary findings. We need more research to get proof of concept."
Those are wise words in ordinary times. These are not ordinary times. The good news is our researchers realize this and I saw evidence at the Citrus Show they are looking to move faster and get solutions to the grove.
On the flip side, growers must appreciate that if researchers step out on a limb and fail — at least they are trying. I had one grower put it to me this way: "If I get a tool or technique to fight HLB and it doesn't, I won't be mad at the researcher. I will be mad because it didn't work."
The dire nature evident at the Show has kicked things into an even higher gear. Recent funding of $125 million in the Farm Bill and millions more from growers and other sources are putting serious horsepower behind the race to find answers.
During the Show, we heard about some amazing science at work like antimicrobials that kill the HLB bacteria, RNAi technology that will disrupt the psyllid, and much more. We are getting closer to answers.
Finally, I left the Florida Citrus Show with a sense that this industry is as united as ever to win this war against HLB. Growers, researchers, allied industry, even consumers — we are all in this together.