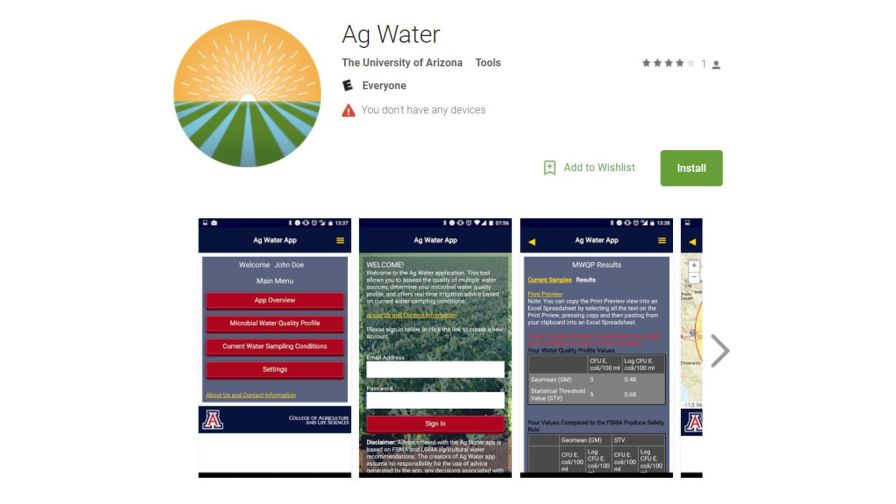 Ag Water from The University of Arizona
You're in charge of managing your family's food safety paperwork. You're on the go, so you'd like to use your smartphone to log the data. Where do you turn?
We've winnowed through the chaos to find apps that will work for growers. This is not a complete list, but it's a good start.
Find these apps and more at Google Play and the iTunes store.