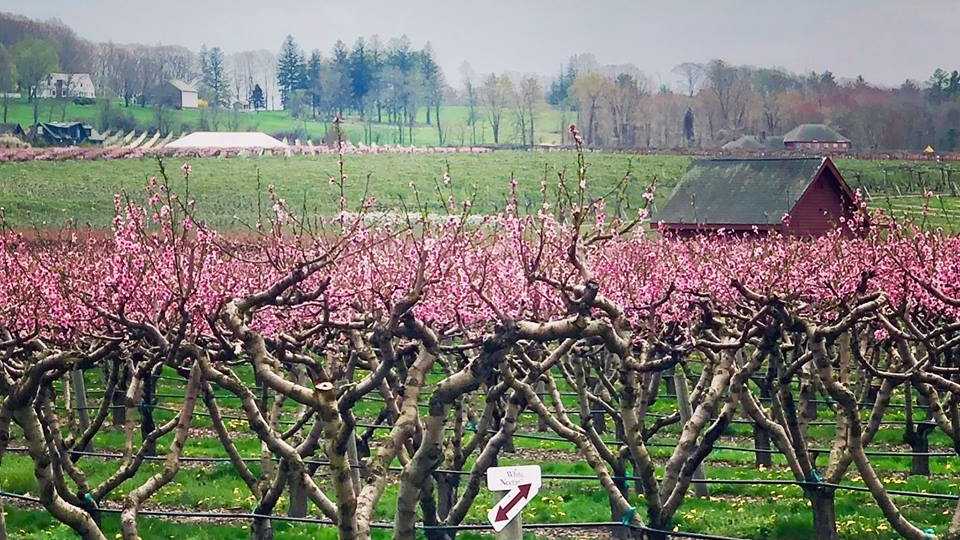 Belkin Lookout Family Farm
Farm operators far and wide are always looking for different ways to drive new business. One popular way to do just that is by offering U-Pick opportunities as part of an overall agritourism package. This self-service model has several benefits for growers: It increases revenue; helps with labor; and educates consumers about agriculture.
Recently, USA Today published an article that shines the light on U-Pick trends and 10 U-Pick farms in particular that are standing out. The list was compiled with the help of John Slemmer of PickYourOwn.org. Scan the slideshow above to see what farms were featured.
Running a successful U-Pick farm can certainly pay off. However, getting to that point from ground zero takes much thought and planning. This is a topic we at GrowingProduce.com have covered over the years. Extracted from a few relevant articles that we previously published, here are several takeaways you can use if contemplating U-Pick for your operation.
Cynthia Chiles of Carter Mountain Orchard in Charlottesville, VA, cautions that it's going to take a little more staff than you think it might. "Certainly, you can plant dwarf or smaller trees and shrubs to pick off of. A lot of times our trees are older and they're pretty big. We catch a lot of people trying to climb trees and shake trees and they get that one apple in their hand and 10 more fall to the ground. Just prepare to be surprised, but also prepare to give customers a really great experience. We get so many people in from the city and they're always so amazed by the bounty and the view and being in the country. You do make a lot of memories for people and that's pretty gratifying. It's a lot of work, with some frustration, but it's really rewarding in the end."
Mo Tougas of Tougas Family Farm in Northborough, MA, advises to be flexible. "Twenty years ago, there were 12 here doing pick-your-own strawberries in this market and right now there are only two or three of us. Apples have obviously become more profitable to do U-Pick, because there's a following. It's a tradition in the fall, and we've managed to get price up in there high enough, that even with a 50% loss that the customer causes, we can still make money on it. With strawberries, it's a lot harder because the clientele has changed over the years. They don't do the thorough picking. There's a tremendous amount of waste in strawberries, so quite a few people have dropped out of it. We do it because it gets the season going and it allows us to be open for pick-your-own for 5 months. If I had to gear up today and buy irrigation, and the specialized machinery for strawberries, I'd have to think about it pretty hard."
Lisa Schacht of Schacht Farm Market in Canal Winchester, OH, suggests choosing crops carefully to be easily identifiable at maturity, sturdy, and be able to tolerate a variety of picking styles. Logical choices for Schact Farm Market were strawberries in the springtime and pumpkins in the fall. She points out that greens have been a good option for her customers, but require a little more supervision and guidance, which her workers are more than happy to provide.
For more information, check out these useful articles:
If you know of other noteworthy U-Pick farm operations out there, please leave a reader comment below.