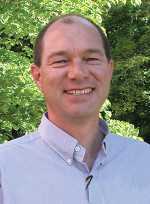 This is a time of year for most tree fruit and nut growers to take one last deep breath before the season begins. (Except for almond growers, who are already getting beehives delivered for pollination — the 780,000 acres of blossoms the sign that spring has sprung in California.) As you go over some of your long-range planning regarding crop and variety mix, I'd encourage you to consider the fruit's portability. Because more and more, it's becoming a grab-and-go world, and portability is the name of the game.
What's the last computing purchase you made, a desktop PC or a smart phone or tablet? Americans are on the move. Increasingly, instead of eating at home, we eat at restaurants. (I didn't say all these trends were necessarily good.) Many of us talk on the phone or text while we drive. (Ugghhh.)
And we snack. Do we ever. Sales of pistachios, nuts that are nearly all consumed while snacking, are up, up, up. An instant indicator of how well they're selling is that by the time you read this you'll likely have seen Paramount Farms' "Wonderful Pistachios" advertised during the Super Bowl.
Snacking overall is up, and according to a recent study by the market research firm NPD, now accounts for 20% of all "eating occasions." Surprisingly, breakfast is tops, at 28%, followed by dinner at 27% and lunch at 25%.
Snacking's popularity continues to grow, according to the report, which is titled "Snacking In America." In the past decade, the number of morning snacks an average person eats over the course of a year has increased by 22%. Doesn't surprise me a bit. I cut down on coffee mid-morning, and frequently substitute an apple or a bunch of grapes instead.
Apparently I'm not alone, because the most encouraging aspect to the report is the surprising fact that fresh fruit has become the most popular snack food in the country. Fresh fruit easily topped the second and third most popular snacks, chocolate and potato chips. You've got to hand it to California's table grape farmers for helping to drive this trend, as their "Grapes from California" campaign has been promoting the "Original Super Snack" all season.
Make It Fresh Fruit
The report's authors say there are a whole host of reasons Americans are snacking more on fresh fruit. First off, fresh fruit is popular with snackers in many age groups, especially kids and seniors. Unfortunately, consumption wanes during teen years, but picks back up as people age. Generally, the older people get, the more fruit they eat. Oh, oh, maybe I'll go back to coffee. But on second thought, getting older is a whole lot better than the alternative.
Which brings us to the next reason people are snacking more on fresh fruit. They care more about their health, particularly as they age. Ask anybody in produce sales about how berries are moving. The minute the blueberry was dubbed the "brain berry" by an Alzheimer's disease researcher, I bet sales shot up. Of course they've since been planted in what seems like every state in the union, but that's a story for another day.
One other reason for the increase is that fresh fruit can be eaten at all times of day. It not only works as a mid-morning snack, but as an afternoon pick-me-up or even a dessert. Also, the report found people who eat healthy snacks tend to snack more often, further boosting fruit consumption. So snack on, America, snack on.