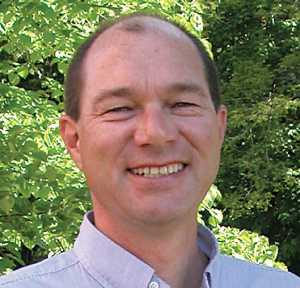 Besides providing a look at what this autumn's apple harvest will look like, the annual U.S. Apple Crop Outlook & Marketing Conference, as the name implies, always offers valuable marketing insight. This year's edition was no different, as Sherry Frey, vice president of account services at Nielsen Perishables Group, discussed "How To Win In A Rapidly Changing Retail And Consumer Environment."
Who will be buying the fruit you grow in the future? In the near term, Frey says, aging, affluent baby boomers with a keen interest in health represent a lot of sales. In the longer term, Hispanics are an increasingly important demographic. As a percentage of the U.S. population, their presence is expected to double in the next 35 years or so. I've written about both groups at length in this space before.
The thrust of Frey's presentation, about where consumers will purchase your fruit, was somewhat new to me. Basically, grocery stores, which have long dominated the produce scene, are diminishing in importance. And from the changing shopping habits of our family and friends, I knew of the rising prominence of the Costcos in the produce world.
What was a surprise was the increase in produce sales at drug, dollar, and convenience stores. During the 2013 calendar year, according to Frey, sales of perishables at drug, dollar, and convenience stores increased by 7.1%, 2.0%, and 1.4%, respectively. No, not huge numbers, but the fact that all three were up is interesting. Especially when you consider that during that same year, sales of perishables at grocery stores decreased by 2.6%.
This certainly doesn't mean there will be any dramatic changes in the way fruit is sold in the near future. For one thing, grocery stores still dominate sales of perishables, with 63% of the market in 2013. But it does mean change is coming. For one thing, Frey says the size of per-store purchases will go down as the smaller stores take a greater market share.
Hand in hand with this development, as least when it comes to apples, are sales of tastier, crunchier, brighter-colored varieties. It's a lot harder to picture someone reaching for bag of Red Delicious apples at a drug or convenience store than it is at a grocery store.
Currently, three varieties account for half the U.S. apple dollars, according to Frey. Gala has firmly supplanted Red Delicious as the top seller, and now accounts for fully 25% of sales. Even Fuji, at 14%, has surpassed Red Delicious, at 13%. However, Red Delicious was also one of the three varieties that declined most in sales in 2013, according to Frey, along with Braeburn and Golden Delicious.
The three varieties that drove nearly half of the growth in apple sales in 2013 were Honeycrisp — definitely no surprise there — along with Pink Lady and McIntosh. McIntosh? Really? Just when you think you've got a handle on things, one of the old mainstays sneaks up on you.