American Vegetable Grower was curious about how biocontrols are impacting the industry. So we took a look at our 2017 State of the Vegetable Industry Survey to see what patterns may emerge.
Here are five infographics with that spell out our most interesting finds:
1. The Number of Growers Using Biocontrols Is Holding Steady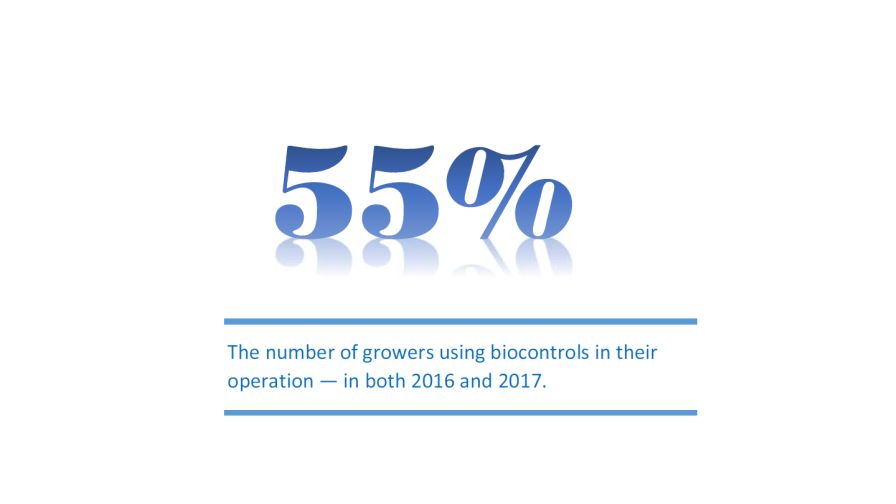 In 2016, we learned a modest majority of growers are using biocontrols. That percentage did not change in 2017.
But, there was a change in which biocontrols are being used…
2. There Was an Overall Increase in the Array of Biocontrols Used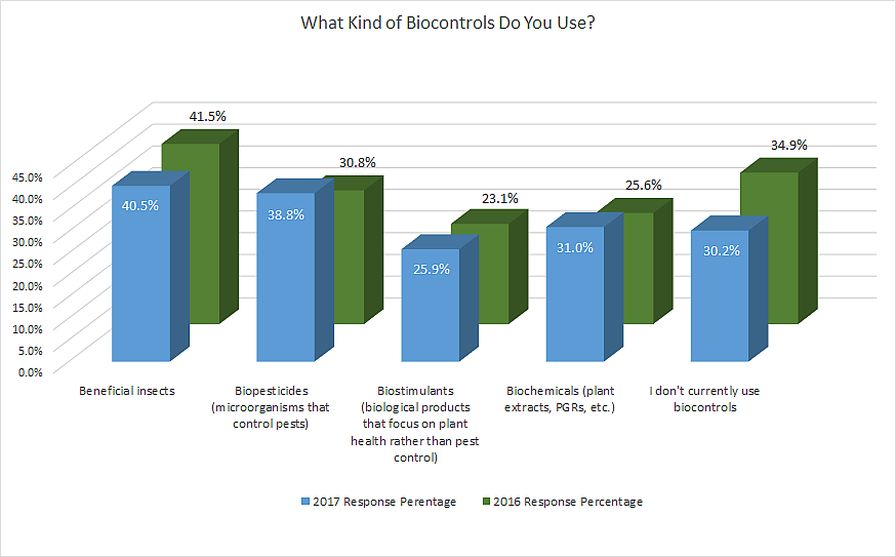 In 2016, beneficial insects were the most likely to be used biocontrol method. The number of growers using beneficials did not change significantly in 2017, but there were quite a few more growers using biopesticides (roughly up 8 percentage points), biostimulants (up 3 percentage points), and biochemicals (up more than 5 percentage points).
3. Growers East of the Mississippi Are More Likely to Use Biocontrols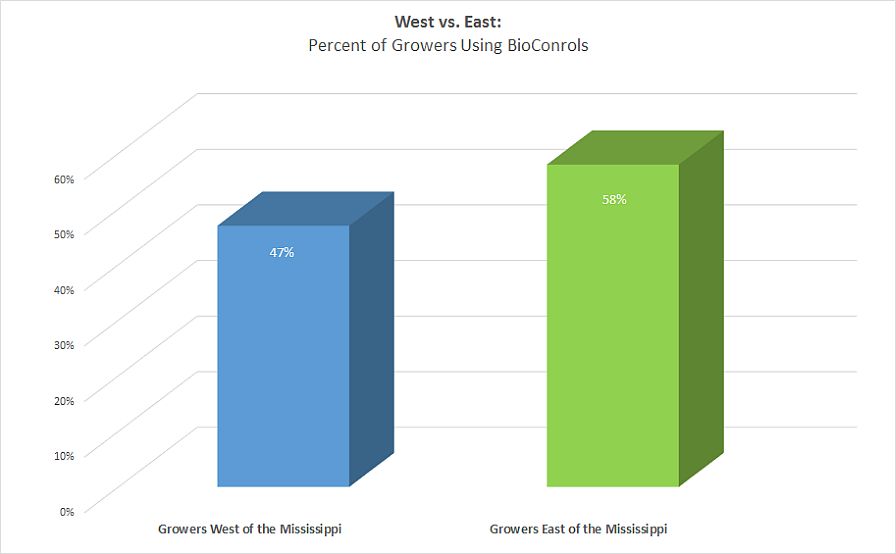 That East/West divide makes more sense when you consider that Eastern growers are more likely to sell directly to consumers. Take a look at why:
4. Who Is Most Likely to Use BioControls?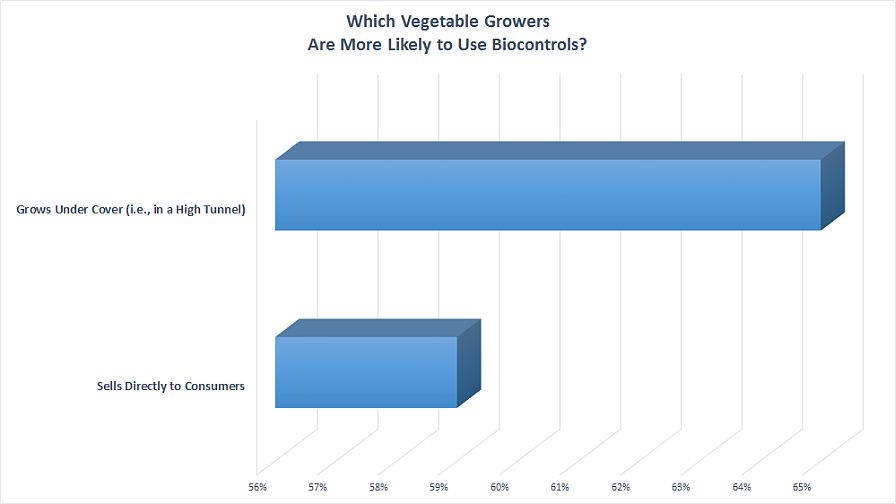 A full 59% of growers who sell directly to consumers use biocontrols.It could be to help with positioning the grower and market as an eco-friendly operation? Or perhaps the reason is more practical. There is less lag time after applying biocontrols, and so families can enter Pick-Your-Own fields more quickly.
There is an even strong link between growers with protected ag and biocontrols. Having more control over inputs and growing conditions may be explanation enough.
5. Organic Growers Are the Group Most Likely to Use Biocontrols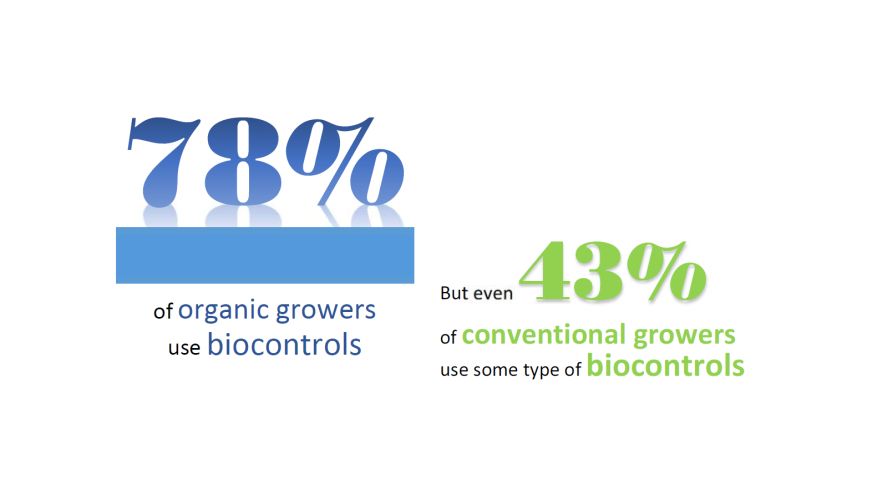 It makes sense that organic growers would want to use biocontrols. It adds an effective weapon to their pest control arsenal.
Yet there was still a sizeable percentage of conventional growers who are integrating biocontrols into their production mix.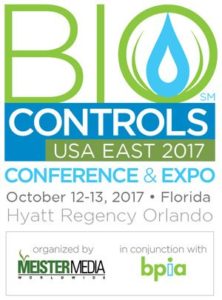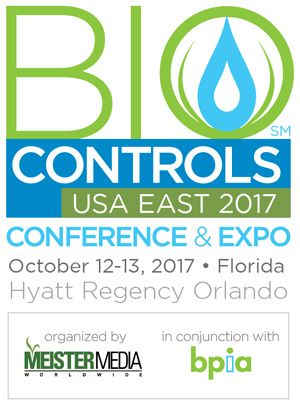 If you want to learn more about biocontrols for your own operation, be sure to attend our next biocontrols conference, Biocontrols USA East 2017 Conference & Expo in Orlando, FL, October 12 and 13.