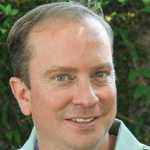 When I saw Dr. Paul Genho speak earlier this year at the Lay Of The Land Conference hosted by Dean Saunders Real Estate regarding the challenge of feeding a global population of nine billion by 2050, it lit a spark in me on just how big the task is before us. I have heard and spoke of the 2050 Challenge many times, but it was really more of a talking point. But, Genho put the issue into a deeper perspective and one worthy of a cover story in this magazine.
As I began working on the story, I struggled a bit making it relevant to speciality growers because so much of this discussion has revolved around grain crops. And, for you at times growing an abundance of your crops is the problem rather than the challenge.
The other struggle I faced in writing the cover story was I could have written a book rather than the two-and a-half pages space allowed. But, all the research I've pored over reinforced that the 2050 Challenge is important to all of us regardless of the crops grown and where.
If for no other reason, fighting hunger helps quell the violent conflicts brewing across the globe. In fact, as Genho noted, many point to the plight of a young man in Tunisia as the spark of the Arab Spring 2010. Mohamed Bouazizi supported his family by selling vegetables with a street cart there. It was a hand-to-mouth existence complicated by government corruption. The money he made went to feeding his family. After years of harassment, the local police confiscated his food cart and the local mayor of his city refused to hear his complaints. In desperation, he set himself on fire in front of the municipal headquarters as a protest.
That incident would later topple the Tunisian president and spread unrest across the North Africa and the Middle East. That unrest continues today and most believe it is only a matter of time before it finds its way to our shores in some form of terror.
The 2050 Challenge will require all of us involved in agriculture to: No.1 realize how big the challenge is; and No. 2 embrace new technology and research aimed at improving agricultural productivity and distribution.
Genho pointed out that we live in a blessed country. We spend more money on entertainment than we do for food. That has allowed us to become rather romanticized about the food we eat. When considering the 2050 Challenge, it pains me even more when people attack vital technologies like transgenic crops.
Recently, I saw Dr. Kevin Folta, chairman of the Horticultural Sciences Department at the University of Florida, speak at FFVA's annual convention. He is a crusader on behalf of GMO technology because he believes it will be a critical cog in the 2050 Challenge machine. And, he's received threats to his safety for his stance, which is a disgrace.
He gave several examples of GMO crops that have been developed but are sitting on the sidelines simply because of the politics of transgenic crops. One was a virus-resistant cassava plant, which 250 million people rely on as a main staple. We've heard of Golden Rice, which also sits on the sidelines, but what about Golden Bananas? Yes, the beta carotene producing bananas are developed but are on hold. These are three examples of foods which are very important in hungry parts of the world.
We have tools right now that could improve the diets of these people, but it is stalled because of the whims of well-fed people in the Western World. Our attitudes and social media habits toward science and modern agriculture will have to change if we ever hope to meet the 2050 Challenge.