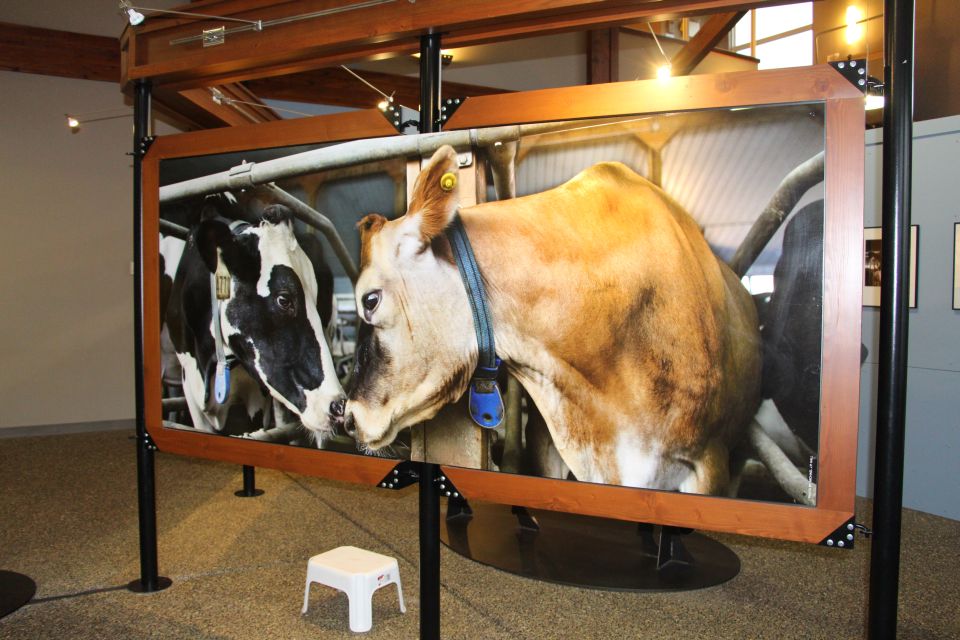 Large photos have an emotional impact
During the North American Farmers' Direct Marketing Association (NAFDMA) Convention in British Columbia, attendees made an unusual stop at a dairy that was part functional farm, but even more it was an educational venue: the EcoDairy.
The cows receive care that follows the latest research in sustainable dairy farming. They had gel beds to lie upon, each had names, and the cows decided when they wanted to be milked by entering a milking robot. Each of these, our tour guide told us, was designed to increase the amount of milk.
A good portion of the building, however, was dedicated to a museum, complete with exhibits, theater and activities.
Farm marketers struggle with how to educate the public about what farming involves. When we asked farmers about their greatest concerns with dealing with the public in our State of the Industry Surveys in 2015, education emerged as the No. 1 issue. The EcoDairy, with its well-funded emphasis on education, has several ideas that any farm can adapt for their own use.