Between fierce market competition, labor uncertainty, and production challenges, growing strawberries in Florida is no easy task. But, the Astin family in Plant City has carved a successful niche growing and marketing strawberries to consumers across the U.S. and in Canada under the Astin Farms brand.
Sam Astin III has been working on the farm all of his life following in the footsteps of his grandfather who moved to Plant City in 1923 and his father who farmed the land for more than 50 years.
"I had my first crop when I was 13 years old," Astin says. "My dad gave me an acre and I planted zucchini squash. I had to learn quick how to manage them, but it was a good experience."
Astin's grandfather had grown strawberries, but his father had not grown many beginning in the 1960s because of labor shortages.
"In 1983, my dad and I planted 12 acres of strawberries, and we have been growing the acreage ever since," he says. "This year, we planted 1,200 acres of strawberries on the farm."
With increasing acreage, the family decided they were at a size to market and sell their own berries. With that, Astin Strawberry Exchange was established in 2001 to manage sales, marketing, and distribution of the strawberries. The company currently markets about 40 million pounds of strawberries per season.
Hitting the Window
Setting all the challenges aside, Astin says the best path to success is achieving earliness and hitting Florida's traditional market window. He has been cooperating with the UF/IFAS strawberry breeding program to seek early maturing varieties that work in Florida.
"We need early production in Florida," Astin says. "We need to hit the November, December, and early January window."
A big part of achieving earliness is variety selection. Astin planted two new UF/IFAS selections 'UF Beauty' and 'UF Brilliance' this year that are early and looking good in trials.
"'Beauty' has excellent fruit shape and early-season production is good," he says. "'Brilliance' was a new trial for us this season, but it looks very good with excellent fruit quality."
In the past couple of seasons, Astin has started planting around Sept. 20, which is earlier than the more traditional Oct. 1 start date.
"That is the biggest advantage we can have is picking in November and December when our market window is strongest," he says.
But, weather can throw the best variety selection and sound production practices into chaos. The 2017-2018 season has been a roller coaster between freezes to record-breaking heat in February.
"We hit the cold in January and slowed down to minimum production, making it hard to cover your customers' needs," Astin says. "Then we hit February and got the heat, and we were doubling, even tripling what we forecast. With this kind of weather, it can be really difficult to forecast what the berries are going to be doing two and three weeks out."
Getting More Precise
One way Astin hopes to get more precise in forecasting (weather permitting) is the collection of more data from aerial imagery and field scouting, as well as plant and soil analysis. The farm is in its second season utilizing the services of Highland Precision Ag. The service features a data-management, recordkeeping platform where individual fields can be shown by map view and imagery and layered with various data.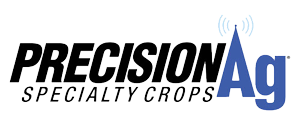 "They come in with field scouting once per week to see what's happening on the ground," Astin says. "The plant tissue and soil analysis helps us understand exactly what the plants need so we only apply what is needed where it is needed. They also are helping us with bloom forecasting."
Astin says dealing with weeds, insects, and diseases is fairly static from season to season and a little more difficult in the post-methyl bromide era.
"We try to be as efficient as we can with these inputs, but that is pretty much a fixed cost," he says. "And, we have done OK managing pests with the products that are available. We keep on top of weeds during the summer and that has been a big help, and we pay very close attention to weather conditions when applying fumigant. If the beds are too wet or too dry, fumigant performance will be impacted."
Forward-Leaning Marketing
Astin Farms, like many other specialty crop growers, is becoming more aggressive in marketing efforts to engage end consumers. Sam's daughter, Madison Astin, is helping with those marketing efforts while she finishes up her Master's Degree in Business Administration at the University of Tampa.
"Our approach to marketing has definitely evolved over the past few years," she says. "The overall marketing of the company has expanded beyond just marketing to the retailers we sell to. We are more focused now on connecting with the consumer so they remember our brand and farm. Social media has really changed things and allowed us to do this."
Astin Farms utilizes Facebook, Instagram, and Twitter to engage consumers. The company recently updated its website to be more consumer-oriented.
The company also has obtained the IMPAC (International Member of the Precision Ag Community) grower certification, which illustrates that the farm is using sustainable and safe practices to grow crops.
"Our customers want to know how we are growing our berries and want to know we are doing it in the safest way possible," Madison says. "The IMPAC certification helps add transparency to how we grow."
Also following customer demand, Astin Farms has added organic strawberries to its offering. There has been a learning curve growing them, but it can be a lucrative product consumers are willing to pay more for.
"This is our third season growing organic, and we have increased acres each season," Sam says. "Our plans are to continue increasing acreage of organic strawberries. But, it can be challenging. The weather was humid earlier in the season, so we had a lot of disease (Botrytis fruit rot). There is really not much you can do other than strip it out of the fields. We lost two pickings during the peak harvest due to disease. We have overcome it and production has leveled off, but disease can be a big concern in organic berries."
Labor Uncertainties
The labor picture is blurred for Astin Farms, like is for other growers who rely on hand harvest. But, Astin has successfully utilized H-2A workers on the farm for the past five seasons, bringing in about 1,000 visa holders to harvest the strawberry crop. The farm still employs some domestic labor, but it is a small percentage of the total workforce. Despite the red tape and expense, Astin says H-2A is the best option available to growers.
"There are some regulatory hassles that could be corrected, but when we get the workers here, we know we have a hard-working group guaranteed to stay on our farm and not move on to other farms," he says. "We provide a good work environment to encourage workers to come back year-after-year and many do."
To extend the H-2A workers' contribution to the farm, Astin started planting blueberries in 2013. The farm now has about 300 acres of the crop planted among the strawberry fields.
"As the strawberries wind down, we can roll some of our H-2A labor force right into harvesting our blueberry crop," Astin says. "That has worked out pretty well for us."
With the increasing uncertainty and costs around labor, Astin believes automation is the wave of the future. They have invested in Harvest CROO, which is developing a strawberry picking robot. The machine is being deployed in fields this season to help perfect the technology.
"We believe that is the way of the future," he says. "There are still some things to work out on the robot technology, but I believe it will happen."