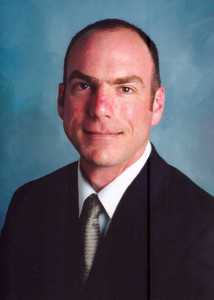 Recently I had the opportunity to participate in two international table grape meetings. The first meeting, "Technological Advances In Table Grape," was organized by the Agricultural Research Institute (INIA), and held Oct. 1-2, in O'Higgins, Chile.
More than 200 people attended the event to hear reports from domestic and international researchers on a variety of topics, including new table grape varieties, vine mineral nutrition, physiological disorders, rootstock evaluations, disease management, the use of plant growth regulators, postharvest management, and progress in controlling European Grapevine Moth (Lobesia botrana), a quarantine pest. A complete list of presentations, including links to many of the PowerPoint presentations (most in Spanish), can be accessed online, and English-language notes I made on most presentations may be found by searching for the #UvadeMesa hashtag on Twitter.
The second meeting was the Seventh International Table Grape Symposium, hosted by the Australian Table Grape Association and held Nov. 12-14 in Mildura, Australia. The attendance and scope of this meeting was somewhat larger and broader than the meeting in Chile, but many of the same general subject areas were addressed at both meetings. Several people tweeted highlights of this meeting, which can be retrieved by searching for #7ITGS hashtag on Twitter, or visiting Storify, where all the tweets with that hashtag have been organized.
Common Threads
A common theme at both meetings was the need to improve production efficiency while maintaining or increasing fruit quality. The diverse subjects covered in both meetings, from rootstock to scion selection, irrigation and canopy management, to the use of plant growth regulators and pesticides, all directly or indirectly affect production efficiency and quality.
Many interesting technological developments were discussed at these meetings, so a complete recounting is beyond the scope of this article. However, the use of plastic vineyard covers caught my attention since similar covers were demonstrated during both technical tours, but are not generally used in the U.S.
Growers in the U.S. generally use thin, single-use plastic films to shield late-ripening fruit from rain. The films are supported by, and in direct contact with, the vine canopy, and usually put into place in late August or early September, as described in a previous column.
The covers used in Australia, Chile, Italy, and some other growing regions are made from a heavier gauge of plastic formulated to last for years outdoors, and trellises are modified to directly support the covers. Generally, posts raise the center of each sheet about 1.5 feet or so above the maximum canopy height, and the edges of each sheet are tied to wires between the rows creating a tent-like structure above each vine row. The plastics are compatible with the flat-topped pergola-style trellises common in Chile and Italy, or the Y-shaped gable trellises used in Australia. The plastics may be left in place permanently, or deployed and removed as needed to optimize beneficial environmental effects while minimizing unwanted effects such as excessive temperatures.
More Than Just Protection
Besides offering protection from inclement weather, the timing and duration of cover deployment can be used to influence microenvironment and vine physiology to promote earliness, or delay ripening. For example, a grower in Australia deploys covers in late winter, leaving them in place through fruit-set. At fruit set he removes the covers from some varieties to prevent excessive temperatures from counteracting the benefits accrued in the beginning of the season. With this approach, a grower in Victoria could advance ripening of some varieties by two weeks or more, putting his fruit on the market as early as growers in warmer districts, thus increasing his box price.