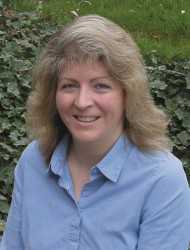 Believe it or not, much of the winter is behind us and many in the North are getting ready for the coming growing season. As March not only brings warmer temperatures, it also marks the time when AVG begins the process of collecting nominations for the annual Grower Achievement Award.
This month, we are kicking off the call for entries. Now in its 11th year, this award is presented to a grower operation who is in constant pursuit of excellence in marketing, food safety, technology — I think you get the picture. (To find out more about the award and how to submit a nomination online, see "Success Stories" on page 32.)

Not The Same Playing Field
Past award recipients hail from all over the country — from Florida to California — and most have earned superior marks in each of those areas mentioned above. The one area that has undergone significant change over the years, however, is food safety. From complying with third-party audits to understanding what will be required of growers when the new food safety law is implemented, the playing field has changed, and it has changed dramatically.
It's quite obvious that growers' collective livelihood depends on delivering the safest produce possible to consumers. Most growers follow good agricultural practices and many have a specific food safety plan in place in order to comply with customer audits. Now with the passage of the Food Safety Modernization Act (FSMA) — which was signed into law last year and is the most sweeping food safety reform in history — growers will have to answer to the law.
Waiting For Rules
Since FSMA became law, FDA has been charged with developing the new food safety rules that vegetable growers will need to heed. What is being perceived as a setback, however, is FDA is now postponing the release of rules that will directly impact producers of fresh produce.
Frank Giles, editor of sister magazine Florida Grower, caught up with David Gombas, senior vice president for food safety and technology for United Fresh Produce Association (see "New Rules Unfold" on page 50) to talk about what is to come with the new regulations. In a nutshell, Gombas said there was some disappointment that the rules are not ready to go, but he added that he is glad FDA is taking the time to "get it right."
Accountability And Responsibility
In spite of the delay, growers large and small know that they are accountable for food produced on their farms. As mentioned earlier, many growers already have food safety programs, and many go above and beyond what is required of them.
It is not going out on a limb to say that these cutting-edge growers who are already taking food safety to the next level will be well-prepared for what is to come from FDA. Clearly, these operations are leading by example.
So what does this have to do with the Grower Achievement Award? Well, the short answer is "everything." These growers are pursuing excellence. They are the ones looking to the future, trying to determine what will be necessary down the line to produce the safest vegetables to feed a growing nation.
That is quite a job. As you will see, whoever is named the recipient of the 2012 Grower Achievement Award will definitely be up to the task.