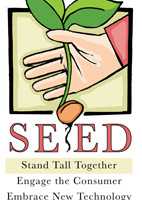 Tomatoes are in trouble. This delicious fruit that makes a salad look more appealing and adds a little extra to a hamburger is on the defense. As most know, last month the story broke that tomatoes contaminated with Salmonella saintpaul made their way into the marketplace and sickened people in numerous states.
FDA warned consumers across the country that the outbreak of illness was associated with certain raw red plum, red Roma, and red round tomatoes. At press time, reports indicated that more than 277 people had confirmed cases of Salmonella.
FDA got the word out, telling consumers not to eat those specific types of tomatoes, or products that contain those types of the fruit unless the tomatoes were from places on FDA's list. (The list is available at www.fda.gov/oc/opacom/hottopics/tomatoes.html#retailers.)
The trickle-down effect hit the foodservice industry hard as McDonald's and other restaurant and grocery chains in various parts of the country stopped selling certain tomatoes. I don't know about you, but my thoughts immediately turned to the 2006 foodborne illness outbreak in spinach.
Obviously, a foodborne illness outbreak isn't an easy problem to solve, but while the clock is ticking as investigators work diligently to determine the culprit, tomato growers are feeling the hit. The tomato market in Florida, the largest tomato-producing state, was on the verge of collapse. Thankfully, in the 11th hour, FDA gave the go-ahead to sell tomatoes harvested in 19 Florida counties.
What makes this outbreak different from the spinach problem two years ago is that the spinach was packed in bags marked with UPC codes, allowing investigators to trace back the bags. Generally, tomatoes aren't sold that way, making the investigation that much more difficult.
Country of Origin Labeling for produce is on the way this year and the U.S. will not be exempt. The question is, will a USA sticker help solve a problem like this or not? Let me know what you think. One thing is for sure: Tomato growers need to work together to restore consumer confidence in tomatoes.
Too Much Heat
Another hot topic (no pun intended) is global warming. Lots of talk is taking place from both camps: those who say global warming will soon cause us harm and those who say it isn't a crisis situation.