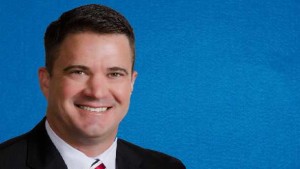 Fifty years ago, all orange juice was "Florida orange juice." There were no imports. There were no credible competitors. Florida literally owned the market.
Still, our industry's pioneers chose to prominently advertise the Florida origin. They understood the emotional connection many consumers have with the Sunshine State. In fact, it's a connection the Florida citrus industry has been capitalizing on since first shipping citrus crates north, emblazoned with the iconic images of Florida sunsets and palm trees.
But, over the years, the Florida-ness sort of fell away. It became less important to talk about Florida and more important to remind consumers that orange juice could help "take on the day" or provide "pure energy" or to focus attention on breaking out of our traditional morning breakfast routine.
I wouldn't suggest these "generic" approaches were wrong. At the time, given dynamics within the category and in the market, they were probably the directions we needed to go.
However, today, our needs have changed. Consumers, especially millennials, want to know where their food comes from, not just how it is made and what it can do for them. They want to have a connection with the products they purchase.
With guidance from our brand partners, the FDOC made a strategic shift this past season to address this reality. We turned our attention toward highlighting the nutrition of Florida orange juice while also reclaiming the iconic association with Florida-ness.
We built internal and external capacity while creating lasting assets that we will be able to leverage for years to come.
Full Circle
Now, it is time to deploy those assets in a way that allows us to measure impact on a whole new level.
Enter the 360-degree marketing strategy for 2015-2016.
In the next season, we will continue those PR and marketing activities that already have shown promise, but we also will use a combination retail marketing, foodservice, and public relations programs to target three markets.
These target markets of Indianapolis, Columbus, and Cincinnati are areas where the consumption of OJ is high, but Florida OJ is underperforming. Each of those markets is large enough to matter and small enough that we can effectively engage retail and brand partners in the effort.
For the 360-degree activation, we will saturate the markets through foodservice programs in mixology, culinary, and institutions, such as schools. We also will concentrate our retail efforts through pre-shop promotions, shelf displays, on-pack stickers that identify 100% Florida orange juice, and in-store engagement.
Plus, we'll add on all the public relations assets we built in the previous season as well as new ones through targeted media buys, regional social campaigns, local media outreach, events, and partnerships.
Turning Analysis Into Action
We'll measure the results on a level that we have never done before, analyzing the sales of both Florida and non-Florida OJ. And we'll compare those results to control markets, chosen because of their similarity to the target markets. Then, we will be in a position to take what works and continue the strategy in cities across the country.
Through this "all in" approach, we will convert lovers of "OJ" to fans of "Florida OJ," maximizing demand for 100% Florida orange juice.
As Florida growers continue to struggle with HLB and retail price increases continue to contribute to declining consumer demand, a lot of people are asking, 'Does Florida matter?'
Without a doubt, Florida matters — now more than ever — and this is how we will show why.