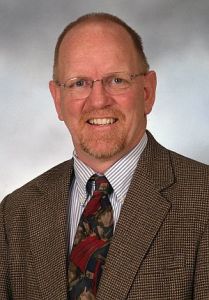 The Concord crop  in Western New York and the Finger Lakes was larger than anticipated. Yields were similar in many blocks to 2013, which was close to a record harvest. Niagara yields were down from last year's large crop, but exceeded early estimates.
National Grape Cooperative's harvest update projected a 125,000-ton crop for the New York, Pennsylvania, and Ohio region. That's lower than last year's record 139,000 tons, but higher than earlier estimates of 108,000 tons. Niagara was down to 14,200 tons from 19,000 tons last year, but higher than the 12,400-ton early season estimate.
Soluble solids on Concords easily reached 16-17 °Brix, in some cases weeks before they were harvested.
These two large crops in a row followed the extremely small 2012 crop, which was 50% below average due to extensive spring frost injury.
Utilization Down
In the cash market, significant contract cancellations and allocations left an estimated 10,000 tons unharvested. Following the large 2013 surplus, processors in the cash market bought fewer grapes, or in one case, cancelled contracts last January.
Kevin Martin, farm business management specialist with the Lake Erie Regional Grape Extension Team, estimated two-thirds of the 23,000 tons of grapes previously contracted shifted to other processors (and from tonnage to acreage contracts), with a net loss of 10,000 tons contracted. Cash market prices were down $20 from 2013, but growers made up for some of that with higher Brix readings.
Crop Estimate And Berry Size
One reason for the larger-than-expected crop was that berry size was large. Berry weight was about 20% above average.
However, the large berries and large crop caught many processors and growers by surprise. One reason is how crop estimation is done. Processors like to get the information early, so many go out just past fruit set and count clusters and berries per cluster. This usually provides a reasonable estimate, but doesn't take into consideration berry size and weight. When weather conditions favor (as in 2014) large berries, the estimate comes in low.
As a result, some processors were scrambling for space to contain the larger crop.
Terry Bates notes that this year's large berry size isn't unprecedented. "The berries were big this year but there were four other years (2001, 2002, 2004, and 2009) in the past 15 that were as big or bigger on average," he says. Processors take note.
Impact Of Mechanical Thinning
I wondered how mechanical thinning last year (on 50% of acreage) would affect this season's crop. Some blocks were thinned and harvested early, while others were unthinned and harvested late (into November in some cases). One might expect unthinned blocks, harvested late, would have a smaller crop this year than blocks thinned and harvested early.
We have no hard data, but some interesting anecdotes. Kevin Martin thought there were some notable impacts, particularly on small (<2.5 lb pruning weight) heavily cropped vines, some of which produced only a 2- to 4-ton crop this year.
Outlook
As for the outlook for Concord markets, Kevin said he thought growers are feeling the impact of the small 2012 crop. Market share was lost to other commodities, and it takes a while to get that back.
That, combined with two large crops in a row and processor changes, and the outlook is for the 10,000-ton surplus to continue over the next few years. Some acreage will probably go out of production. In five years, processors may again find themselves short as the surplus is utilized. The one processor that purchased no grapes this year is still making jams and jellies out of Concord fruit, and will need grapes in the future as supplies tighten.
This article originally appeared in the Cornell Cooperative Extension "Veraison To Harvest" Nov. 21, 2014 newsletter.