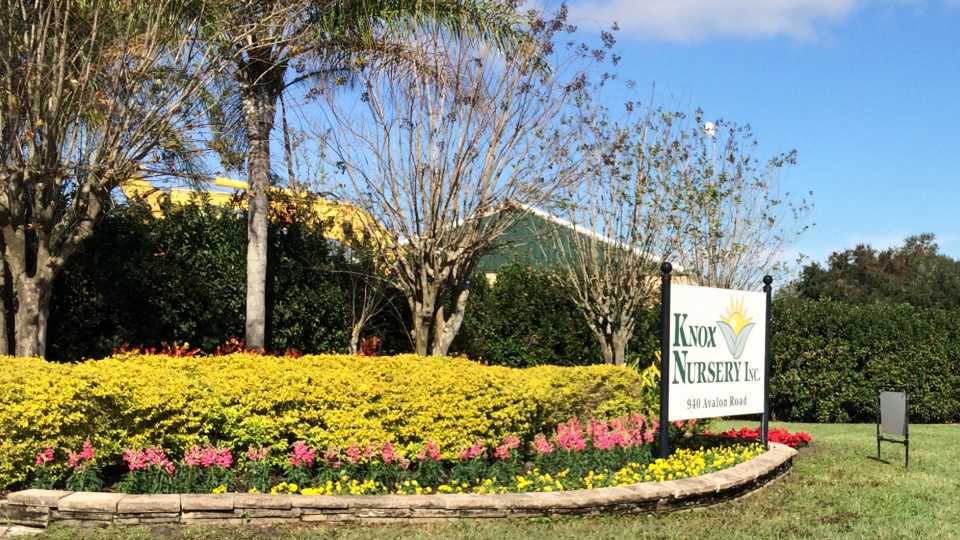 You would think a company that has been in business for more than a half century has seen and done it all. In the case of Winter Garden, FL-based Knox Nursery, a whole new chapter is beginning for the ornamental foliage producer that's been in existence since 1962.
Chosen last year to be one of just six nurseries in the state to produce medicinal cannabis, Knox Medical is officially open for business. The operation recently received final approval by the Florida Department of Health to dispense low-THC and medical cannabis.
To celebrate its milestone, Knox Medical pulled back the curtain for select members of the press to tour its state-of-the-art laboratory. The pristine facility is quite a sight. A sterilized and secure environment is of the utmost priority.
Knox Medical principals Bruce Knox, Co-Founder and COO, and Jose J. Hidalgo, Founder and CEO, welcomed a throng of news reporters and a small army of camera crews. The duo stood in front of a small table adorned with several small bottles and vaporizer cartridges of its finished product.
Knox said the new endeavor is personal, stating he has two family members with epilepsy. "This is the culmination of a dream for the last two years," he said. "There's so much excitement from where we were then to where we are today."
With the recent passage of State Amendment 2, legalizing medical marijuana for qualified patients beyond what was previously in place, Knox Medical had to ramp up its timeline to accommodate the increased demand.
Hidalgo gave a nod to the DOH and said the company will be able and ready to dispense to patients with expanded medical conditions starting January 3, 2017. In addressing concerns about local moratoriums on medical cannabis dispensaries, Hidalgo said transparency and education are needed. "Our job, first and foremost, is to educate," he said. "There is a stigma of what's going on in Colorado. That's not what we're doing here in Florida."
After answering a few more questions, the group was able to tour a portion of the lab. Knox Medical's Lead Chemist Alex Karol showed off some of the space, which he designed, and the modern equipment that takes plant matter and turns it into medicine.
For Karol, too, this is a personal mission as he divulged his mother is dealing with early onset Alzheimer's. The science behind medicinal cannabis gives him hope. "This is going to help revolutionize the healthcare industry," he said.
Knox Medical plans to open five dispensaries in early 2017 in Orlando, Gainesville, Jacksonville, Lake Worth, and Tallahassee. Another round of dispensary locations will be announced in the coming months, according to Knox and Hidalgo.
For a virtual tour, check out the photo gallery above.