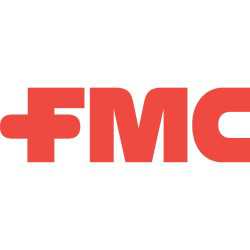 The EPA has granted registration for Fracture fungicide (FMC), a preventative fungicide for use in grapes, stone fruit, strawberries, and tomatoes. Fracture provides growers with a completely new mode of action for prevention and management of diseases, including powdery mildew, botrytis, and brown rot blossom blight.
"Fracture introduces a new mode of action that is not defined by the current FRAC codes," said Rick Ekins, FMC Agricultural Products North America senior product manager. "Resistance management is such an important part of disease control, and Fracture in a rotation program ensures growers they are getting control in an entirely new way."
BLAD, the new multi-site active ingredient in Fracture, coats fungal cell walls and deforms chitin structures. Within an hour of exposure, Fracture covers the fungal cell membrane, preventing the absorption of nutrients, cell wall synthesis, and cellular division. After four hours of exposure, the fungal cell can no longer reproduce, and within eight hours, the fungal cell is dead. Fracture fungicide features a four hour re-entry interval (REI) and a zero day pre-harvest interval (PHI), making it possible for growers to spray and harvest within the same day.
"FMC has conducted a number of trials and we see exceptional performance with Fracture," said Houston Joost, FMC Agricultural Products North America product development manager. "We have an extensive testing program planned for 2013 to continue defining this new and unique product for disease management programs in multiple crops."
State registrations for Fracture are pending. For more information on FMC crop protection products, visit www.FMCcrop.com. Like them on Facebook at www.facebook.com/FMCcrop.