Even in this day and age of high-tech tools, "The Old Farmer's Almanac" still carries clout.
The now 224-year-old reference book that uses a proprietary formula of climatology, meteorology, and solar cycles still produces surprisingly accurate long-term predictions.
The 2016 version of the Almanac, which was released last week, features a few noteworthy distinctions for the upcoming winter months:
Above-normal snow and below-normal temperatures for much of the Northeast
More frigid temperatures for the Midwest
Ice threats in parts of the South
Heavy snow periods for the Pacific Northwest
California's drought is likely to persist despite above normal-rainfall in the first half of the winter
According to NOAA, this year's historic El Niño will continue to wreak havoc into 2016.
Accuweather.com's long-range outlook includes indicators of a strong El Niño presence.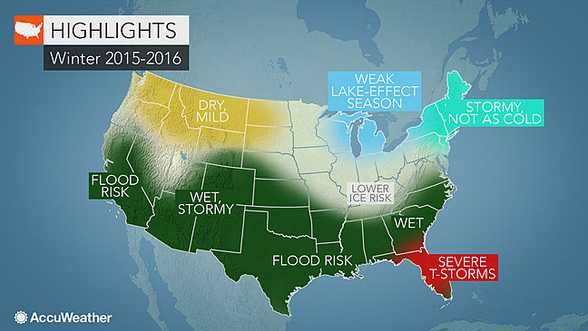 For more details about what's in the 2016 Old Farmer's Almanac, click here.